End of Tenancy Cleaning Liverpool
Professional Cleaning in Liverpool
Comprehensive Coverage
Move out Cleaners Liverpool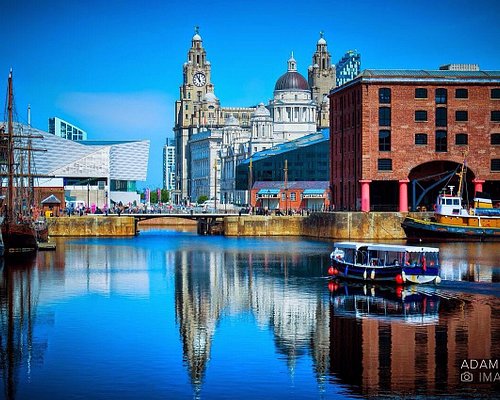 Welcome to End to End, which offers the best end of tenancy cleaning service around Liverpool at a reasonable price. Your property needs to be cleaned and End to End is the end of tenancy cleaning specialist to help you get your deposit back.
Our end of tenancy cleaning service includes a thorough clean of your property, or a partial clean if that's all that's needed, once you have moved out. We can tailor our services to meet your specific needs which gives you the freedom of adding on extras such as carpet cleaning or removal of rubbish, at an additional cost. Here you can find out more about what's included in our end of tenancy cleaning.
Cupboards need to be wiped down inside and out, spot marks need to be removed from walls and skirting boards and window sills must be cleaned thoroughly. If the place has carpets then they need to be professionally steam cleaned and a receipt provided. Most of our end of tenancy cleaning contractors do both house and carpet steam cleaning, so you can get the job done with minimal hassle. The ultimate aim of the end of tenancy cleaning is to make sure the place is left in a condition that new tenants can move right into without having to do any cleaning themselves.
With years of experience helping our customers with their end of tenancy cleaning, we have built up a strong reputation as the "go-to guys" for end of tenancy cleaning.
End to End specializes in getting tenants money back at the end of their lease. We offer fixed price house and carpet steam cleaning packages to save you time and money trying to organize two separate cleaning services. Our superior end of tenancy cleaners has been chosen for their awesome track record in getting our clients tenancy deposit back, as that's what it's all about. With high attention to detail and extreme efficiency, all our cleaners ensure that the highest possible standard of cleaning is delivered to give you every chance of your property manager passing your final inspection and giving you your money back with minimal fuss.
All our work is guaranteed for 7 days and we will ensure that the property is not only clean on the surface but hygienic for the next person to use. All you need to do is to give us a call on 020 3404 5102 or fill out the online booking form on our contact us page, then we can organize the end of tenancy cleaning for you.
We cover also:
Whole property cleaned and two month's worth of junk gone in a single visit. I got my security deposit back, in full. Appreciate your help!
Thank you for squeezing me in your schedule. Now again, I can actually see through my windows. Recommended you to a couple of friends.
Got a same-day service and I am happy with the results. I really enjoyed that you can build your own cleaning checklist. Thanks!
Choose End to End for your end of tenancy cleaning in Liverpool and experience a smooth transition from your old to your new home! 🏠
Here's why:
💎 Quality Cleaning: Our expert team ensures your property sparkles, increasing your chances of a full deposit return.
⏱️ Time-Saving: Say goodbye to the hassle of cleaning and moving simultaneously. We take care of the hard work, giving you more time for other essential tasks.
💰 Cost-Effective: Our competitive prices and diligent service make us an excellent investment for securing your deposit.
🤝 Trustworthiness: We're a trusted name in the cleaning industry, delivering reliable services that cater to your unique needs.
😄 Satisfaction Guaranteed: With our 48-hour guarantee, you're assured of satisfaction and peace of mind throughout the moving process.
Best End of Tenancy Cleaning Company in Liverpool
End to End is Liverpool's top choice for end of tenancy cleaning. With a stellar track record, we've earned our reputation as the best cleaning company in the city. Here's why: Quality Assurance: Our experienced team ensures that your property is spotless, setting the stage for a hassle-free move-out process. Time Efficiency: Say goodbye to the stress of cleaning while packing. We save you precious time and effort, allowing you to focus on other important moving tasks. Cost-Effective: We offer competitive prices without compromising on quality, making our services a smart investment to secure your full deposit return. Trustworthiness: End to End is a name you can rely on. Our team is known for delivering dependable and tailored services to meet your specific needs. Satisfaction Guaranteed: We back our services with a 48-hour satisfaction guarantee. This ensures that you'll be content with the results, providing you with peace of mind during your transition.