End of Tenancy Cleaning Swindon
Move out Clean Swindon
Comprehensive Coverage in Swindon
Same day Cleaners in Swindon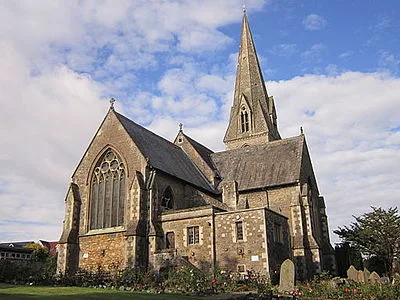 Welcome to End to End, which offers the best end of tenancy cleaning service around Swindon at a reasonable price. Your property needs to be cleaned and End to End is the end of tenancy cleaning specialist to help you get your deposit back.
As all Real estate/landlords are different, we have created a well-designed checklist that consists of cleanliness standards required by major real estates and our cleaners. For us to maintain such a high standard of service, we only employ the very best in the industry, who are experienced in utilising a wide range of cleaning products, tools and techniques. You deserve the very best vacate cleaning available, and we will do the utmost to ensure you receive just that.
End to End specialises in end of tenancy cleaning for residential rental properties in Swindon. Our cleaning specifications are very thorough and End to End will surpass every property manager's expectations of what is needed to be cleaned for you to get your deposit back. Whether you're a tenant or a landlord, we can provide a range of solutions to alleviate the stress and eliminate the mess when vacating a property. Regardless of the size of the job, our end of tenancy cleaners in Swindon will provide all the essential services tailored to suit your needs.
We provide all end of tenancy cleaning services that you'll ever need at a cost that is far less than hiring them separately. You can rely on us to arrange for a team of cleaners and a professional carpet cleaner, as well as a fully licensed pest controller, to get your property looking its very best and squeaky clean. We'll also arrange to coordinate everything for the same day, wherever possible, for maximum convenience and less hassle for you, making sure your end of tenancy cleaning is conducted in the most efficient way possible.
Moving to a new house is stressful but it shouldn't come between getting your deposit back. Going with the standard norms and demands of the property owners, it becomes obligatory to clean it up. To get a hundred per cent of your money back, you have to make sure that the property is in well-maintained condition while moving out. Contact us and get a cheap end of tenancy cleaning services in Swindon for top-notch results.
All our work is guaranteed for 7 days and we will ensure that the property is not only clean on the surface but hygienic for the next person to use. All you need to do is to give us a call on 020 3404 5102 or fill out the online booking form on our contact us page, then we can organize the end of tenancy cleaning for you.
We cover also:
Whole property cleaned and two month's worth of junk gone in a single visit. I got my security deposit back, in full. Appreciate your help!
Thank you for squeezing me in your schedule. Now again, I can actually see through my windows. Recommended you to a couple of friends.
Got a same-day service and I am happy with the results. I really enjoyed that you can build your own cleaning checklist. Thanks!
Best End of Tenancy Cleaning Company in Swindon
End to End has earned its reputation as the premier cleaning company in Swindon, providing top-notch services designed to meet all your cleaning requirements. Our highly skilled team and unwavering commitment to perfection ensure your premises are left immaculate and inviting. With a keen eye for detail and innovative cleaning techniques, we set the standard for customer satisfaction. We take pride in our position as the finest cleaning company in Swindon, known for our dependability, cost-effectiveness, and the exceptional quality of service we provide. Choose End to End and experience the transformation of your space into a cleaner, healthier environment.