One off Cleaning in London
One off Cleaners Near You
Deep Cleaning Services
Same Day One off Cleaner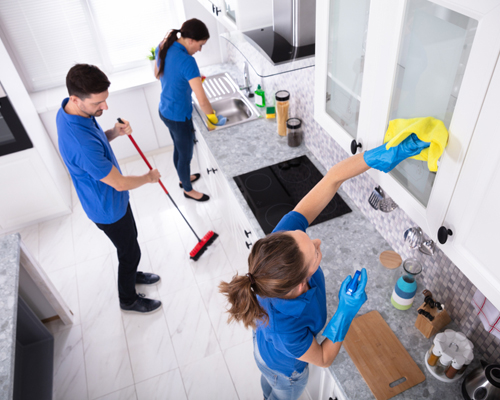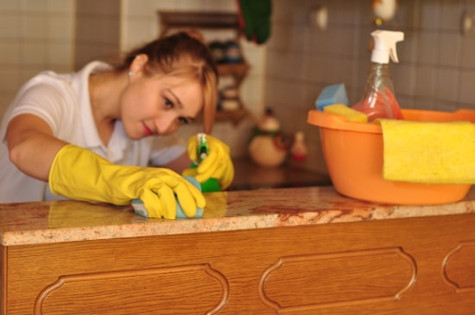 End to End is here to provide you with an affordable and reliable one-off cleaning service in London. We help commercial and residential homeowners to eliminate the source of clutter in just one visit.
Our one-off service can be tweaked to your needs, tell us how and what needs cleaning and we will take care of the rest. Whether you need your house or flat deep cleaned, or just a quick bathroom scrubbing, you only pay for the scheduled time.
What are the benefits of our deep cleaning service?
Customized service according to your needs
Paying is done per hour, not per job;
Low-priced service compared to End of Tenancy Cleaning;
You are in control of the upkeep priorities;
Collection and return of the property keys;
Same day, next day, and evening appointments at no extra cost;
Professional deep cleaning from us, more free time for you;
Whatever the occasion is, our one-off cleaning will suit it
We always tailor our services to the clients' needs. So is with our deep cleaning in London. We follow all checklist tasks closely and everything that should be wiped, dusted, or simply cleaned, will be taken care of!
An expert one-off cleaning service is suitable for:
Moving out of a house or entering a new home;
Upcoming spring cleaning and maintenance;
Post-party tidy up;
Home cleaning after a long vacation.
What's more, you can have your service as soon as tomorrow! We have many teams of one-off cleaners located all around London, and we certainly have a reliable cleaner near you.
Our service comes at one of the lowest rates in the capital. The prices for our one-off deep cleaning in London start from 13£ per hour for subscribed members, please view our Prices page for more detailed information.
Whole property cleaned and two month's worth of junk gone in a single visit. I got my security deposit back, in full. Appreciate your help!
Thank you for squeezing me in your schedule. Now again, I can actually see through my windows. Recommended you to a couple of friends.
Got a same-day service and I am happy with the results. I really enjoyed that you can build your own cleaning checklist. Thanks!
A friend who recently moved out recommended me your services. I am glad he did, the place was sparkling and I received my deposit back.
Thanks for managing to get rid of that nasty old stain on my carpet. Quite happy to see its original color again.
Congrats on the awesome job your team did yesterday. Got my deposit in full and gave your contacts to the landlord for a future reference. Amazing team, really friendly and hardworking. Bookmarked your website as well, to have you close if I need to move again.
Your cleaners just left and oh my god how they left the place. Squeaky clean, even behind the greasy oven which now looks like new. I also ordered home removals service and my belongings arrived safely, so no issues whatsoever. Please send my best wishes to both of the teams.
Appreciated all the work your team did but have a single remark about their timing. They were late an hour and didn't call, which I believe isn't a good practice. Other than that everything they did was great and I have no other complaints. Cheers!
Booked the cleaners for both move-in and move-out clean last week and was pleased with everything, except them being a bit late. The team was the same for both properties – they did the flat in the morning and the house I moved in, in the afternoon. Overall a smooth process and I was able to move in a clean home the same day.
Just unpacked in my new house and decided to leave you a little feedback and tell you how awesome you were today. Easy booking, effortless communication, and Maria took all my little notes into consideration which I really appreciate. Property inspection is tomorrow. Fingers crossed! xoxo
One Off Cleaning Checklist
| Area/Room | Cleaning Tasks |
| --- | --- |
| Kitchen | 1. Wipe down and sanitize all countertops and surfaces. |
| | 2. Clean inside and outside of appliances (fridge, oven). |
| | 3. Wash dishes and sanitize the sink. |
| | 4. Sweep and mop the floor. |
| Bathroom | 1. Scrub and disinfect the bathtub, shower, and tiles. |
| | 2. Clean and disinfect the toilet and surrounding area. |
| | 3. Wipe down mirrors, countertops, and sink. |
| | 4. Sweep and mop the floor. |
| Living Room | 1. Dust and polish all surfaces, including furniture. |
| | 2. Vacuum and spot clean upholstery and carpets. |
| | 3. Wipe down electronics and entertainment center. |
| Bedrooms | 1. Change bed linens and make the beds. |
| | 2. Dust all surfaces, including shelves and décor. |
| | 3. Vacuum and mop the floor. |
| Hallways and Stairs | 1. Dust and clean handrails, banisters, and light fixtures. |
| | 2. Vacuum or sweep and mop the floor. |
| Entryway/Porch | 1. Clean the front door, including the doormat. |
| | 2. Sweep the porch and remove any debris. |
| | 3. Wipe down surfaces near the entry. |
Additional cleaning tasks we can help with
Depending on the time booked, we can help you with extra tasks such as dishwashing, laundry, and ironing of your clothes, at no extra charge. If you want these tasks to be completed, all you have to do is to include them in your dedicated cleaning checklist.
What's the difference between an end of tenancy and a one-off cleaning?
The pricing

 – the one-off service is charged by the hour while tenancy cleaning is charged per job.

The equipment

 – the one-off cleaners can use your detergents or come equipped with such. For an end of tenancy cleaning, all detergents are always carried by the cleaning teams.

The guarantee

 – our end of tenancy cleaning comes with a 3-day guarantee, while one-off cleaning does not include such.
Should you have any questions, please visit our FAQ page or get in touch with us using one of the methods below.
Contact End to End of Tenancy Cleaning Today
Prepare your house for the upcoming season with our house deep cleaning service in London. Arrange your service by calling us on 020 3404 5102 or by filling our Contact Form. We are at your service 24/7. You can also use our live chat and get all your questions answered.