End of Tenancy Cleaning Henley-On-Thames
Comprehensive Coverage
Same day Cleaners in Henley-On-Thames
Henley-On-Thames Tenancy Move out Cleaners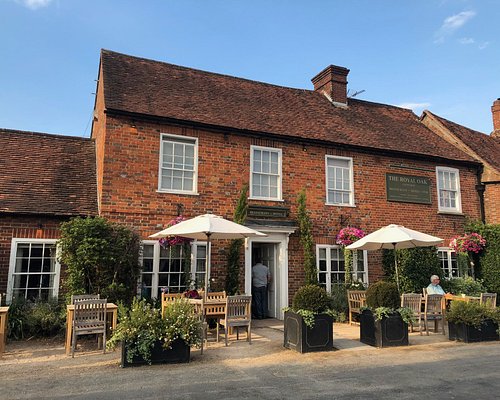 Welcome to End to End, your premier destination for top-quality end of tenancy cleaning services in Henley-On-Thames, all at a reasonable price. We understand the significance of ensuring your property is immaculate, and our specialized team excels in end of tenancy cleaning to aid you in reclaiming your deposit.
With years of experience dedicated to assisting our customers with their end of tenancy cleaning needs, we have garnered a stellar reputation as the go-to choice for this service in Henley-On-Thames.
End to End specializes in end of tenancy cleaning, focusing on residential rental properties throughout Henley-On-Thames. Our cleaning protocols are incredibly thorough, consistently exceeding the expectations of property managers in the quest for a full deposit refund. Whether you're a tenant or a landlord, we offer a variety of tailored solutions to relieve the stress and eliminate the mess associated with vacating a property. Our dedicated end of tenancy cleaners in Henley-On-Thames are ready to accommodate jobs of any size, delivering the essential services that align with your specific requirements.
Sure you can take your time out of your busy schedule to spend four or five or six hours going through your house cleaning it from top to bottom, scrubbing the floors and washing the walls, vacuuming every room and dusting every skirting board and window sill, or you can call us and have one of our experienced cleaners do it for you. End to End prices do very little depending on the size and type of the property, and sometimes the condition of the property as well can impact the price. Unlike a regular house cleaning job where the cleaner comes in and gives the place a quick surface clean, and end of tenancy cleaning requires a little more elbow grease and detail.
Cupboards need to be wiped down inside and out, spot marks need to be removed from walls and skirting boards and window sills must be cleaned thoroughly. If the place has carpets then they need to be professionally steam cleaned and a receipt provided. Most of our end of tenancy cleaning contractors do both house and carpet steam cleaning, so you can get the job done with minimal hassle. The ultimate aim of the end of tenancy cleaning is to make sure the place is left in a condition that new tenants can move right into without having to do any cleaning themselves.
All our work is guaranteed for 7 days and we will ensure that the property is not only clean on the surface but hygienic for the next person to use. All you need to do is to give us a call on 020 3404 5102 or fill out the online booking form on our contact us page, then we can organize the end of tenancy cleaning for you.
We cover also:
Whole property cleaned and two month's worth of junk gone in a single visit. I got my security deposit back, in full. Appreciate your help!
Thank you for squeezing me in your schedule. Now again, I can actually see through my windows. Recommended you to a couple of friends.
Got a same-day service and I am happy with the results. I really enjoyed that you can build your own cleaning checklist. Thanks!
Best End of Tenancy Cleaning Company in Henley-On-Thames
When it comes to end of tenancy cleaning in Henley-On-Thames, End to End stands out as the best choice. Our team of dedicated professionals has extensive experience in delivering top-notch cleaning services. We understand the importance of leaving a property in pristine condition to secure your deposit. With End to End, you can expect a thorough and comprehensive cleaning service, covering all areas of the property. We pay special attention to those often-overlooked spots, ensuring no detail is missed. Our commitment to eco-friendly cleaning methods and top-quality cleaning products sets us apart from the rest. Trust End to End for a seamless and stress-free end of tenancy cleaning experience, guaranteeing your peace of mind and a hassle-free transition.